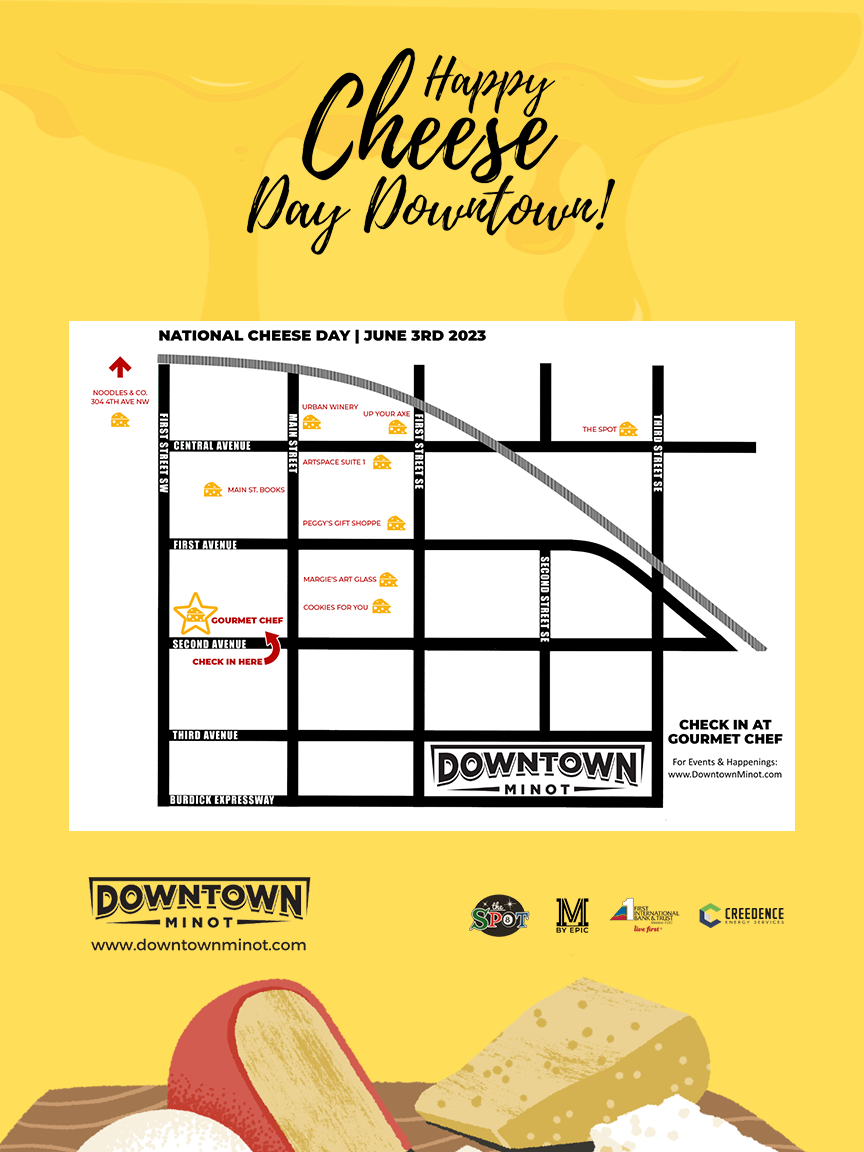 National Cheese Day has been going on for quite some time now and it has a rich background of fun and, well, cheese. The day was first established in 1914, with the origins being traced to Monroe, Wisconsin in the United States.
National Cheese Day is all about learning more about cheese, celebrating cheese, eating cheese–and not feeling guilty about it!
In addition, National Cheese Day is all about embracing this culinary delight, getting well educated about all things related to cheese, and trying out different recipes incorporating this amazing food!
Join us for a stroll Downtown sampling different varieties of cheese at several stops. Get your tickets at www.downtownminot.com or in person at Gourmet Chef, Cookies For You or The Spot. Cost $10 per person.