Magic City Sweets Downtown Minot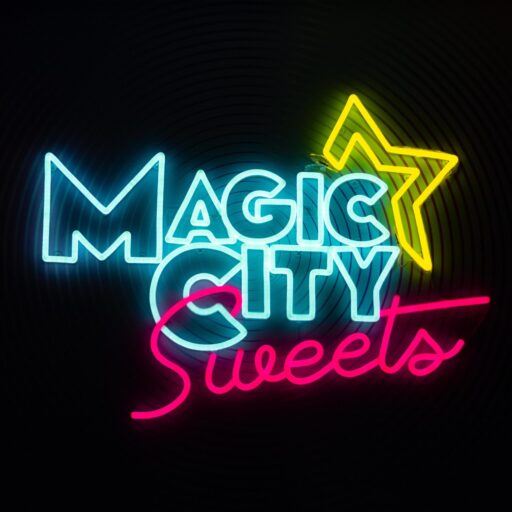 Downtown's only 💣 a$$ Ice Cream Spot in town!
Looking for some cool 💙 FUN? Come experience a unique build your own Ice Cream 🍦 adventure where we customize your treat while you watch us build your delicious over-the-top delight! No rules; just 💣 bomb a$$ ice cream! Are you a dreamer; a gamer; a 📱selfie taker or a 🍭sweet-a-holic? Love just chillin with your crew? We got just the place! Hang in the front backyard style lounge or kick it in our retro back room with your homies! Lasers and video 🕹 games make it feel like your back in the 80's! If you can dream it we will create the sweetest 🍬treat of your dreams for you and your squad! We offer extreme milkshakes, crazy cereal bowl creations, gourmet flavored waffle cones and Belgian Hot Chocolate… Exclusively serving 💯 Cedar Crest Ice Cream, Vienna Beef footlongs and Cafe Bustilo coffee! Flavors change daily! From Bubble gum to Daily Grind with chocolate 🍫 covered Espresso Beans to seasonal flavors — find your new favorite ice cream and play like a big kid again in Downtown Minot!
Magic City Sweets Downtown Minot